Cash For Cars Pakenham – Old Scrap Removal
Instant cash for cars with free removal – any old, scrap and junk car removal.
Do you want to sell your car for cash in Pakenham with free car removal service? Then welcome to Pakenham Cash For Cars. We buy unwanted cars, vans and trucks from all makes and models. Furthermore, all old, junk, scrap, damaged and broken vehicles are accepted, be it running or non-running. Besides, there are no charges for our car removal and towing service. It is absolutely free of cost.
We are Pakenham's most reliable and professional car wreckers who also sell used parts. There are more than a hundred cars available for wrecking and dismantling in our Pakenham yard. As a result, local people frequently buy spare parts at our store.
Our Featured Services
On one hand, customers can find the best deals for their unwanted cars at cash for cars Pakenham. On the other hand, they can buy parts at a reasonable price. We provide a smooth and hassle-free experience to all our customers. Selling an unwanted car is just one phone call away. So, start the process by getting a free cash quote for your car. See how it works for more details.
Our company provides following cash for car removal services
Cash for cars Pakenham
Car removal
Cash for scrap cars
Cash for junk cars
Old car removal
Car buyers Pakenham
Car disposal
Cash for damaged cars
Sell my car online
Scrap car removal
Used car parts
Car wreckers Pakenham
Auto recyclers
Car collection
Junk car removal
Cash For Old Cars in Pakenham
We pay top cash for cars, vans, trucks, 4wds and SUVs in Pakenham.
Sell your car for cash and get up to $8,999 immediately. We pay top cash on the spot via cash or bank transfer. If you want to get rid of your car then give us a call today for a quick cash quote. Whether you have an old or scrap car, Cash For Cars Pakenham are ready to buy it. Even if your car is damaged or accident, we will still pay you reasonable cash.
At Cash For Cars Pakenham, we accept every make model that you have for sale.
Cash for old cars
Damaged vans
Junk trucks
Accident 4wds
Wrecked SUVs
Commercial vehicles
We are comfortable in buying every make and model. So, your car can be worth up to $8,999 depending on make, model and age. In any situation, you will get top money as compared to other car buyers in Pakenham.
Scrap Car Removal in Pakenham
Do you know what a car removal service is? It can help you to get rid of your scrap or junk car without spending any money. Instead, you will be paid for your unwanted car removal. Old car removal package includes everything you need for scrap car collection. It comes with free car towing, pickup and collection. Apart from that, all the paperwork and documentation is the part of car removal Pakenham service.
Old car removed
Scrap car pickup
Junk car removals
4wd pickup
Cash for cars Pakenham are professional and reliable car removalists in Pakenham. We can come and collect any car from any location around Pakenham. Remember, free car removals service can be avail in Pakenham and other Cardinia Shire suburbs. Give us a call to avail our free car removal service today.
Cash For Commercial Trucks in Pakenham
Instant cash for old, scrap and junk trucks – up to $15,000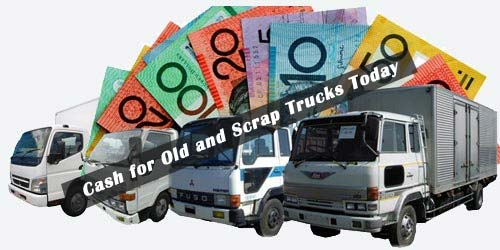 Cash For Cars Pakenham are also one of the most experienced and reliable truck buyers in Pakenham. Our company pays top cash for unwanted trucks in Pakenham and Melbourne, be it old or scrap or junk. Thanks to our premium service of buying trucks, we accept all makes and models from any age. As compared to cars and other commercial vans, truck sellers can get more money. We are ready to pay up to $15,000 for your truck.
After getting your call for a free quote, our expert will come within thirty minutes to inspect your truck. It will take only ten minutes to buy your truck because we do instant bank transfer or cash. At Cash For Cars Pakenham, we accept all truck make models in any condition.
Give us a call today to book a free inspection or get a free cash quote over the phone now. People also consider us as best truck wreckers where people get cash for wrecking all trucks. Call us as we pay top dollar without any hesitation.
Car Wreckers and Spare Parts in Pakenham
Local car wreckers Pakenham who buy scrap cars for cash and sell spare parts.
Our company is also best known as car wreckers Pakenham. With our extensive experience in car wrecking and dismantling, people can trust in our auto recycling services. They can choose Cash For Cars Pakenham to wreck their car for cash.
Being the only car wrecker and dismantler Pakenham, customers can contact us for spare parts. We have a wide range of quality auto parts in Pakenham car yard. All of our used parts are fully tested by our professional mechanics. Besides, we also provide warranty on used parts.
Get a free quote after contacting us today as we pay top dollar cash for wrecking unwanted cars. At car wreckers Pakenham people get top cash for wrecking their cars.
Why Choose Cash For Cars Pakenham
Licensed car dealership located in Pakenham VIC 3810
We are one of the famous car buyers and wreckers in the Pakenham area. We have the reputation of paying top dollars for unwanted cars. Besides, we are also popular for branded car parts. Apart from that, our company has the license to buy any type of vehicle anywhere in Pakenham or Victoria.
Being one of the car dealerships, we try our best to maintain our high standards in the auto market. There are numerous reasons that inspire locals to choose Pakenham Cash For Cars for spare parts and selling the car.
Highest payouts for scrap cars
On-time Pakenham car removal
Flexibility for all makes
Free quotes for all used cars
Best price for unwanted car
No hidden charges or fee
Friendly customer service
Same day car collection
All Cardinia Shire suburbs
Frequently Asked Questions
What is your payment mode after buying any car?
Due to new scrap metal laws in Victoria, Cash For Cars Pakenham are not allowed to pay cash money. So, we do electronic fund transfer EFT or pay ID. If your car is running then we can pay you cash on the spot.
Can you pickup accident car which is on the side of the road?
We can pickup any car from any location in Pakenham and nearby. But we are not allowed to pickup the cars from the side of the road if they are accident. First, you need to tow the car to your house or panel shop, then we can arrange pickup service for you.
Do you pay fix price for every old and scrap cars in Pakenham?
The price of your vehicle depends on the make, model, age and condition of your car. For late model cars, it is hard to give an estimate over the phone. So, we can arrange free inspection for you.
Do you have any car towing or removal charges?
When we buy a car for wrecking or disposal, we don't charge a single dollar for removal or towing. This service is absolutely free of cost.
What Cars We Buy at Pakenham Cash For Cars
We accept all types of cars, trucks, vans and 4wds from all makes and models.
First of all, you need to clear that we accept every type of vehicle. It includes all cars, vans, trucks, SUVs, 4wds, and buses. Last but not least, there are a wide range of car makes and models. Some of the are obsolete an manufactures has stopped their production. There is no need to worry about that. It is because we accept all makes and models, be it old or late.
Toyota
Honda
Mitsubishi
Nissan
Daihatsu
Audi
BMW
Ford
Holden
Volkswagen
Mazda
Lexus
Kia
Hyundai
Daewoo
Mercedes
Suzuki
Chrysler
Peugeot
Tata
In order to avail car removals, cash for cars or sell my car service, anyone can give us a call. We will give you a quote and transfer money into your bank account on the spot. Our vehicle removal services are best in town. In Pakenham we pay money right on the spot with free pick up service. Instant cash offer is ready for all sorts of unwanted cars.
How It Works
There are many car wreckers and dealers in Pakenham area. They also buy unwanted vehicles after paying reasonable money to car sellers. But there is different between Cash For Cars Pakenham and other dealers. Whenever any car owner wants to get rid of any car, we come up with top cash offer along with free removal. Besides, it is very easy to deal with us. Because we have a simple process for buying and wrecking cars in Pakenham.
Steps to Sell Your Car in Pakenham
At Cash For Cars Pakenham, it is very easy and uncomplicated to sell your car for cash in Pakenham. We don't need any paperwork and we don't have any hidden charge for car collection. Mainly, there are four steps involved in car selling process. Top cash for unwanted is ready after a free quote with free pick up. Please have a look how cash for cars system works here.
1- Get Free Evaluation
Contact us via phone, email or filling our online form.
2- Make A Booking
After agreeing to quote, book your car for free pickup service.
3- Get Paid On Spot
After signing on the invoice, get paid on the spot.
4- Get Car Towed Away
After payment, we will tow away your vehicle same time.